Reimagine Valuable Customer Service
Efficient, Effortless, Engaging, Empowering, Everywhere
The Customer Service Summit 2018 (October 4 & 5th 2018, New York) brings together customer service and social customer care leaders from around the globe to keep ahead of the latest changes, trade best practices and map out the future of service, support and experience.

Join 300+ in-house customer service leaders who are ready to collaborate on cutting edge strategies and embrace new technologies.

The Industry's Chosen Themes: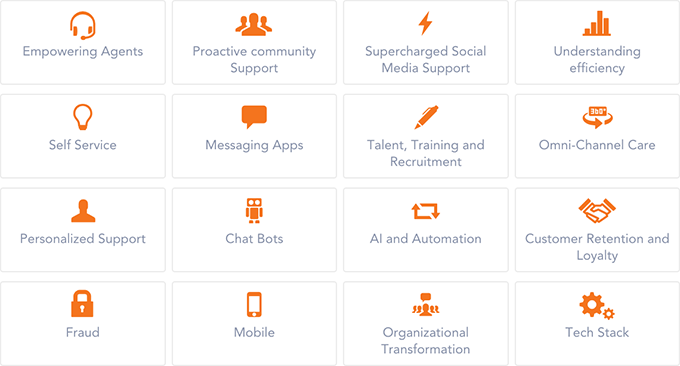 Tailored Learning Featuring:

Dedicated tracks covering:

Reimagine Customer Service – Prove how much your support is really worth, develop a symbiotic relationship with your marketing department that works for you and deliver personalized care across every channel.

Social Media Customer Service – Operationalize your team for speed and efficiency, embrace messenger and utilize automation.

Best in Class Care Agents – Tailor your recruitment and training strategies for each specific role, then use new technologies to empower your agents with actionable customer insights and OnDemand expertise.

Effortless Resolution – Reduce your incoming volume and boost satisfaction, by empowering your customer with self-service and transactional automation. Provide pre-emptive service with proactive monitoring and community support.



New for 2018: Meetup Groups - Make invaluable connections with those working in B2b, smaller businesses, social media, or just find help at the Customer Service Anonymous Clinic.


New for 2018:

Certificate of Attendance and Alumni Support Group –

Boost your career development with a record of your learning and access to support group of peers and mentors.





A Speaker Line-Up of Visionaries and Senior Leaders, Including: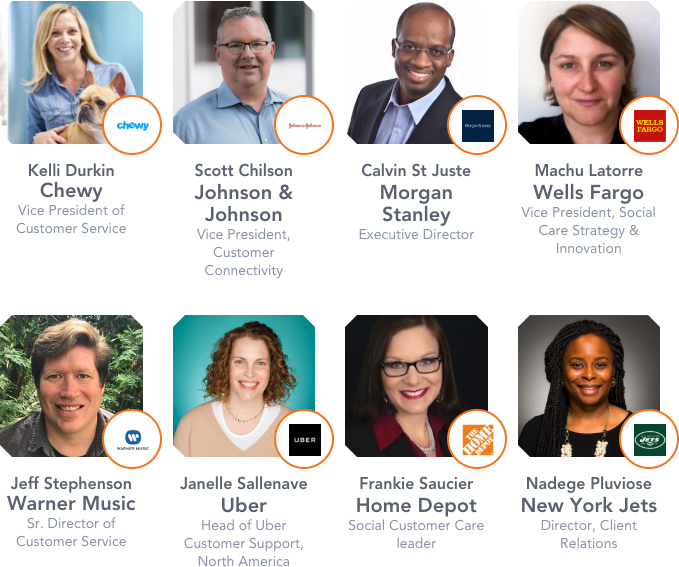 The USA's best Customer Service conference just got better:
Practical, Real-world case studies from proven brand leaders: We know you're here to learn. So we deliver case studies filled with next steps and 'how to's' from major brands leaders. Last year, that included Samsung, Verizon, Estee Lauder, WellsFargo, Microsoft and more.



Network with senior customer service executives from huge brands: Attendees who have joined us at the Incite Customer Service Summit include executives from Visa, Google, Spotify, MetLife, Fossil and more. Over 70% of our attendees are guaranteed to work at 'end user' major brands. And over 60% of them are Directors, or more senior.



An agenda focused on the future of your discipline: Rooted in seven-years of experience, this conference nevertheless constantly looks forward. What's next on the horizon?
Make your support Efficient, Effortless, Engaging, Empowering, Everywhere
Efficient – Utilise new technology and strategies to reduce costs whilst maintaining quality.

Effortless – Make it easy for your customer, boost satisfaction whilst reducing call volume.

Engaging – Equip your team with the context required to deliver unforgettable service.

Empowering – Super support agents empowered by the correct training and technology.

Everywhere – Deliver a seamless personalized experience across multiple channels.

Previous Attendees Include: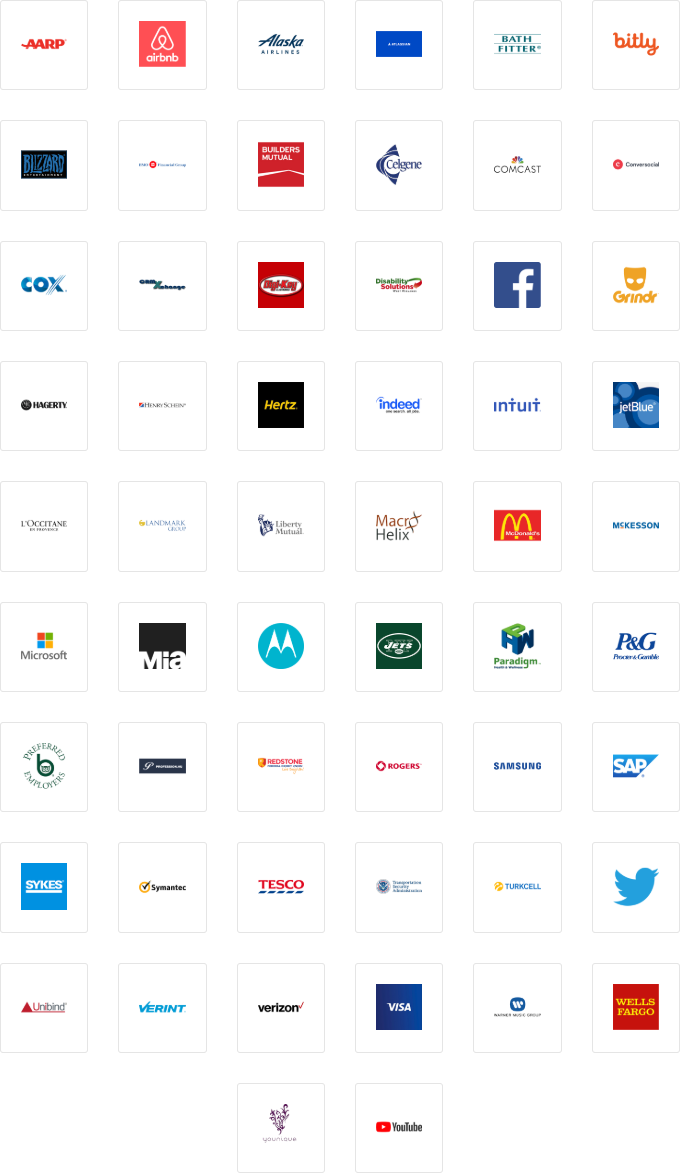 Aaron
Incite Group is a trading name of FC Business Intelligence Ltd.
Registered in England and Wales no.4388971. Registered address 7-9 Fashion Street, London, E1 6PX, UK
Download your Customer Service Summit brochure:





Complete your details below to receive the full 8 page event brochure, including:

Full speaker line-up: An unparalleled line-up of C-Suite, VPs and Directors of customer service and, working in-house at major brands
The complete, cutting-edge agenda and key themes to be discussed
Networking opportunities, interactive sessions and how you can make the most out of the 2 days
Exclusive discounts on attending.
Who'll be attending, why people choose this summit, and who you can expect to meet
Information on passes, pricing, and sales!