Reach your Customers with Innovative Marketing, Compelling Content and Impactful Social
I hope you find the real-world examples in the webinar informative and inspiring. If you do be sure to check out the 2018 summit (May 30 -31st San Francisco) for more real-world examples.

Incite Group is a trading name of FC Business Intelligence Ltd.
Registered in England and Wales no.4388971. Registered address 7-9 Fashion Street, London, E1 6PX, UK | Terms and conditions
Trouble accessing? Click here

Before you go don't forget to check out the The Brand Marketing Summit.

With 300+ attendees expected in 2018, this is THE premier gathering for marketers, brand leaders, visionaries and innovators who are dedicated to engaging marketers.

2018 Speakers Include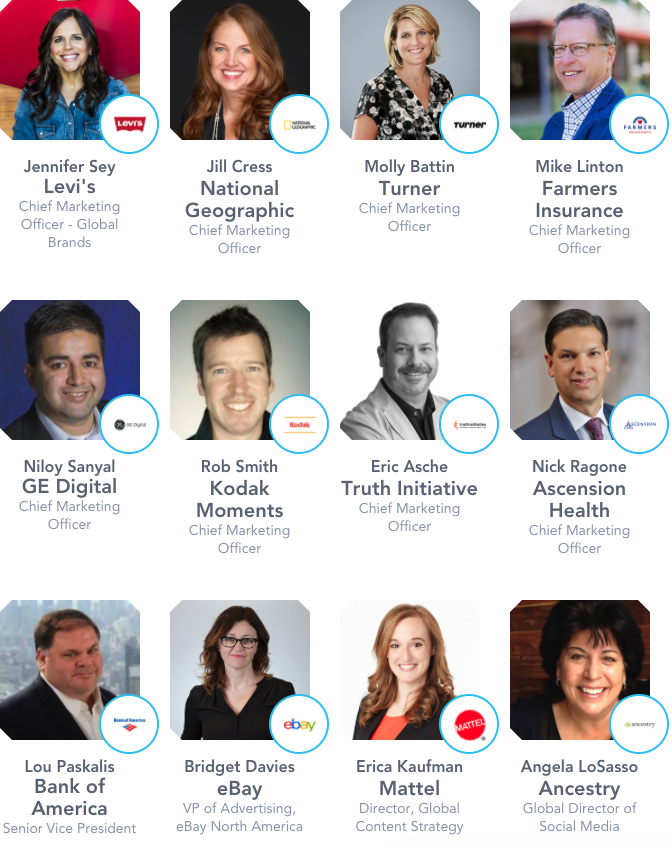 What to expect from The Best Marketing Conference of 2018!
No more blue sky thinking! Listen to the latest strategies and approaches directly from executives that are at the forefront of marketing. Get key insights on the challenges they faced and the solutions that worked.
Learn from the best in the industry. Bringing together the innovators, industry leaders and leading providers from across the world to provide you with best-practice and innovative strategies
Grow your network with valuable contacts. With more hours of networking, interactive discussions and an online contact centre to take networking out of the conference room, this summit is the best place to meet yours peers and build your network

I hope you enjoyed the white paper- please let me know if you have any feedback, or if you want to get involved with the event.
Aaron
Download your Brochure for the Brand Marketing Summit:
Drop your details in the box on the right and be the first to receive the brochure, including details on:
The unrivalled roster of Chief Marketing Officers and other innovative marketing leaders who will share their expertise with you
Cutting-edge industry keynotes, case-studies and debates: Conquer key challenges, discover new opportunities and deliver seamless, relevant and engaging marketing
A whole host of senior marketing decision-makers attending from across the most powerful and innovative brands in the USA!
Exclusive discounts on registration you won't find anywhere else!