Incite Group is a trading name of FC Business Intelligence Ltd.
Registered in England and Wales no.4388971. Registered address 7-9 Fashion Street, London, E1 6PX, UK
Marketers are faced with an increasing pressure to cut through the noise and impress their customer. Incite Group wants to get to the bottom of where exactly marketers are spending their time and money, and what should be on your priority list for 2018.
Fill in your details on the right and we'll send you our comprehensive new research report on the pillars of marketing in 2018 and beyond >>>>
Gain direct insight from 1000 marketers on personalization, content, storytelling, marketing attribution, and the future of marketing
Download this exclusive whitepaper to learn:
The Hot Topics for Marketers in 2018: Uncover which topic has overtaken personalization, and what has dropped off marketer's priorities for 2018


Investment for 2018: Discover how marketing executives are spending their budget in 2018, and a breakdown of spend across creative, insights & attribution and more.


53% Voted 'not important' for 2018: Find out what has dropped of in-house marketer's radar and what they will focus on instead


Measuring Content Success, Content Distribution, Content for Brand Awareness, Brand Consistency: Find out how marketers are prioritising their content strategy for 2018
Download the exclusive whitepaper by entering your details on the right >>>
Contributing brands include: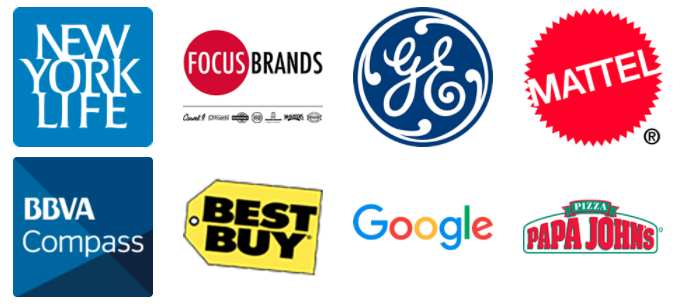 Download the exclusive whitepaper by entering your details on the right >>>
Kind regards,
2018 State of Marketing Whitepaper