The Incite Brand Marketing Summit 2017 (October 24-25, NYC) is the most influential brand-focused marketing conference in the USA.

Join 400+ in-house brand marketers who are ready to collaborate on cutting edge marketing strategy. Cut through the noise with seamless, consistent and impactful interactions that truly impress your customer and build relationships.

4 in-depth discussions include:

Content & Storytelling: Cut-through the noise with targeted, persona driven creative messaging


Personalization & Experience: Unlock the potential of data, listen to consumer behavior and target unmet needs


Omnichannel Integration: Connect offline and online activity, internal teams and touchpoints for a seamless customer experience


Attribution and Insights: Measure your performance and analyze data to determine content, channel and sales impact beyond last click

Keep up to date with all the critical priorities and discussion-points, as well as the full speaker line-up,
in the Summit brochure. Download your copy here >>>

Join 400+ in-house marketers such as: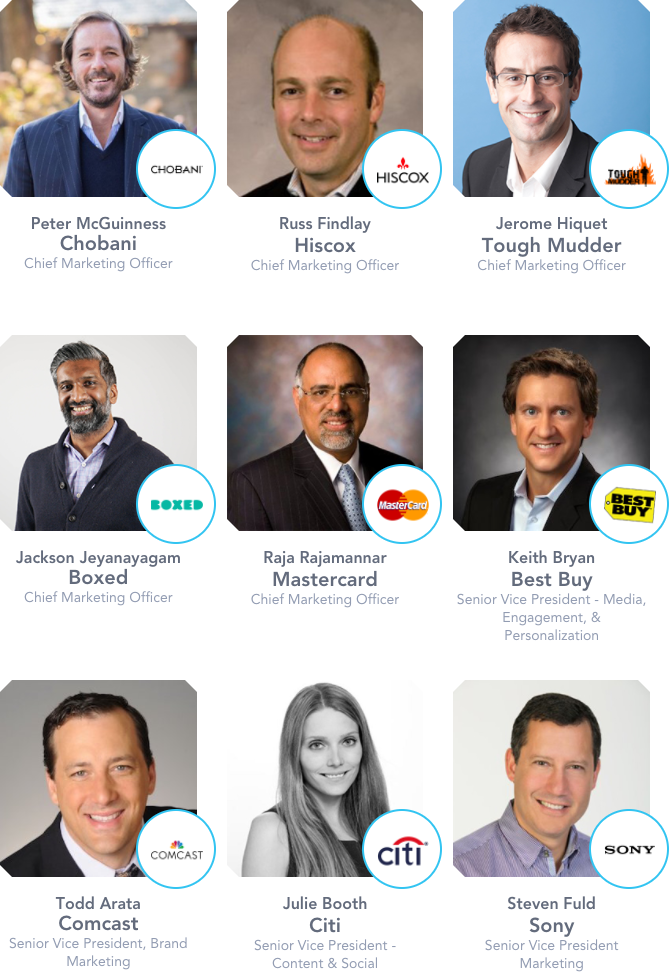 Just drop your details in the form on the right, and we will keep you updated on everything you need to know.
Thanks
Hayley
Real Engagement in the Age of Personalization
The Incite Group is a part of FC Business Intelligence LtdRregistered company in England and Wales.
Registered number 04388971, 7-9 Fashion Street, London, E1 6PX, UK| Terms and conditions

Please note that by downloading this brochure you also subscribe to receive similar information from The Incite Group